This document contains some of the most common questions and answers about using Techila Distributed Computing Engine.
The questions under this heading are grouped to match the different steps in the Techila Configuration Wizard.
Your login to the Techila Configuration Wizard is:
Your password is displayed in the Google Cloud Deployment Manager. All passwords are unique, meaning your password will be different than the one shown in the below screencapture.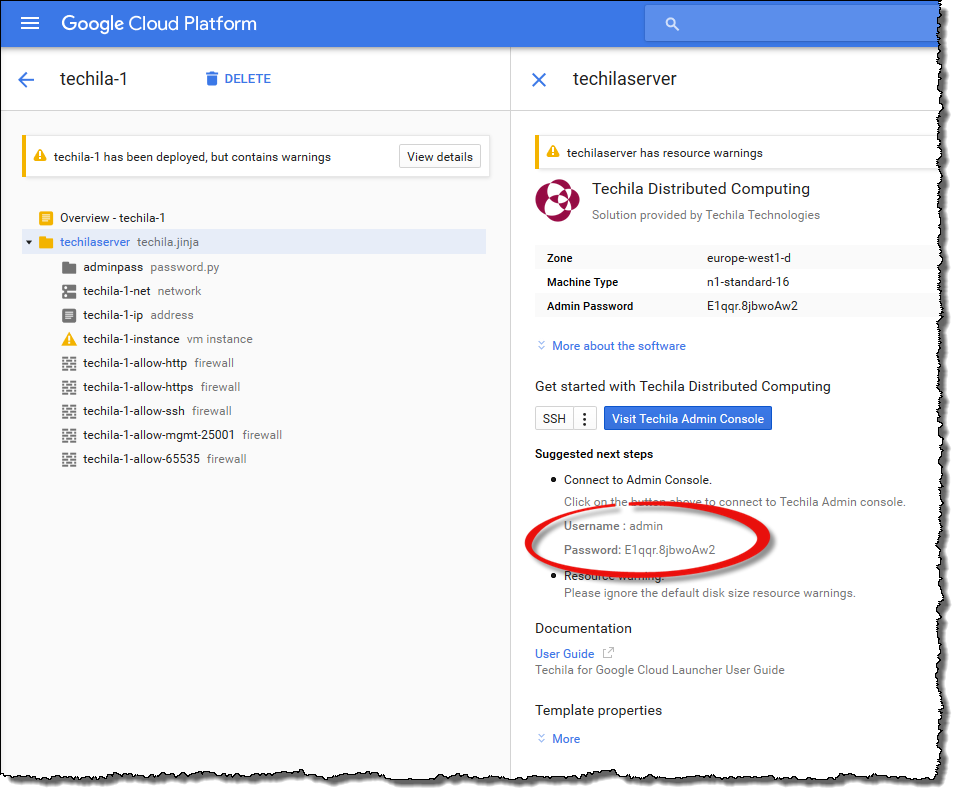 The Techila Server deployment will take several minutes. If you try to access the Techila Configuration Wizard before everything is ready, you might see a page saying "Techila Server deployment still in progress…​". In this case, you need to wait a couple of seconds and refresh this page, it will not auto-refresh. In total, you should get a login screen to the Techila Configuation Wizard within 10 minutes of deployment.
If your browser displays a warning stating that the TechilaSDK.zip is not commonly downloaded and may be dangerous, you can safely ignore the warning.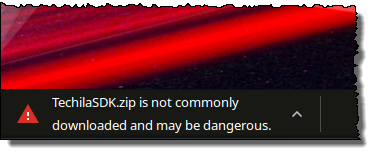 Figure 1. If you receive a similar warning message, it can be safely ignored.